FINALLY AGAIN MUSHROOMS
Before the fall of 2018 I thought to make some nice pictures of mushrooms. Unfortunately we had to deal with a very dry summer and autumn. There were hardly any mushrooms to be found. The summer of 2019 was also very dry, but luckily there was some rain from the end of September. Just in time to create a true mushroom explosion. Because the weather remained so mild, you could still find mushrooms until the end of the year.
I had wild ideas to create atmospheric photos with flash light and underexposure of the existing light. I quickly left that, I thought it was too artificial. The shapes and colors of mushrooms are challenging enough.
Below are three galleries:
Mushrooms recognizable as a species, sometimes photographed close-up with a wide-angle lens, so that the whole background is also shown and the mushroom appears to be very large. Click here or on the photo for the first gallery.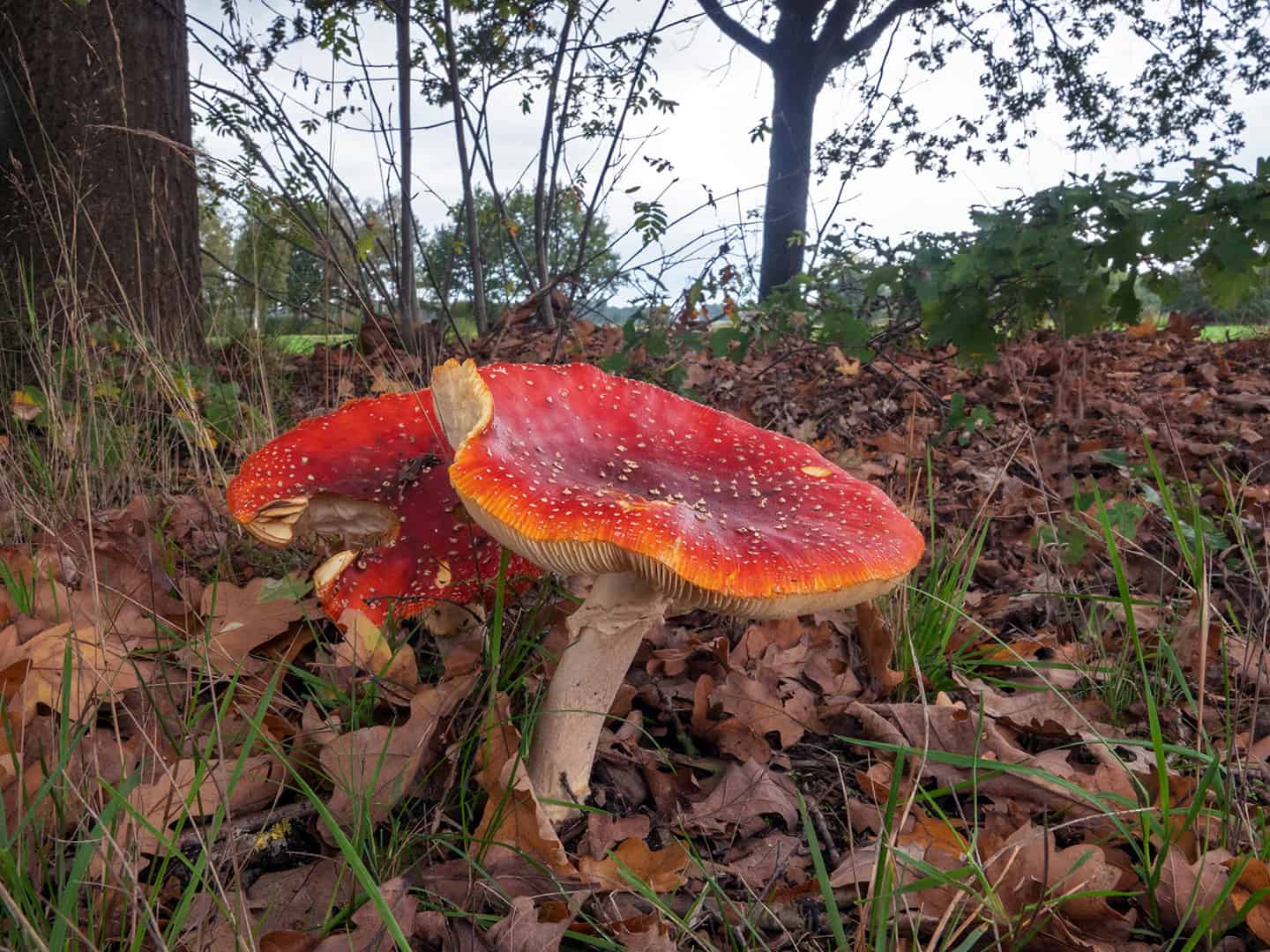 Shape and color. Here it is not about species recognition but purely about the shape, color and composition. To clarify, I have added a photo of the whole mushroom in two details.
It gave me a lot of photo fun and satisfaction to keep looking for nice details. Click here or on the photo for the second gallery.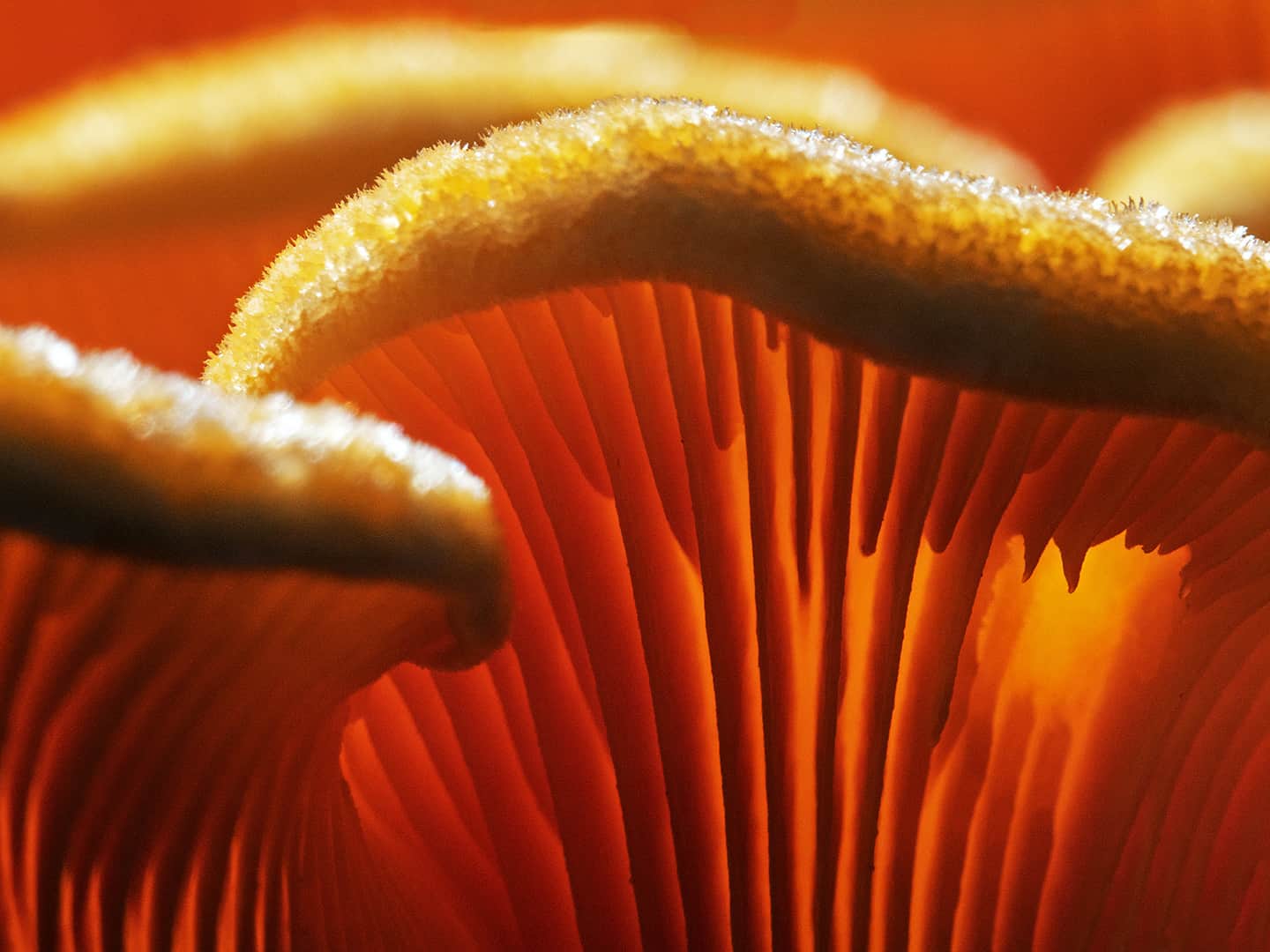 A tree stump full of a number of different types of mushrooms. When you look for details and photograph it, it seems as if you are photographing corals and shells underwater. Click here or on the photo for the third gallery.