Bayerischer Wald, Zicksee en Balatonmeer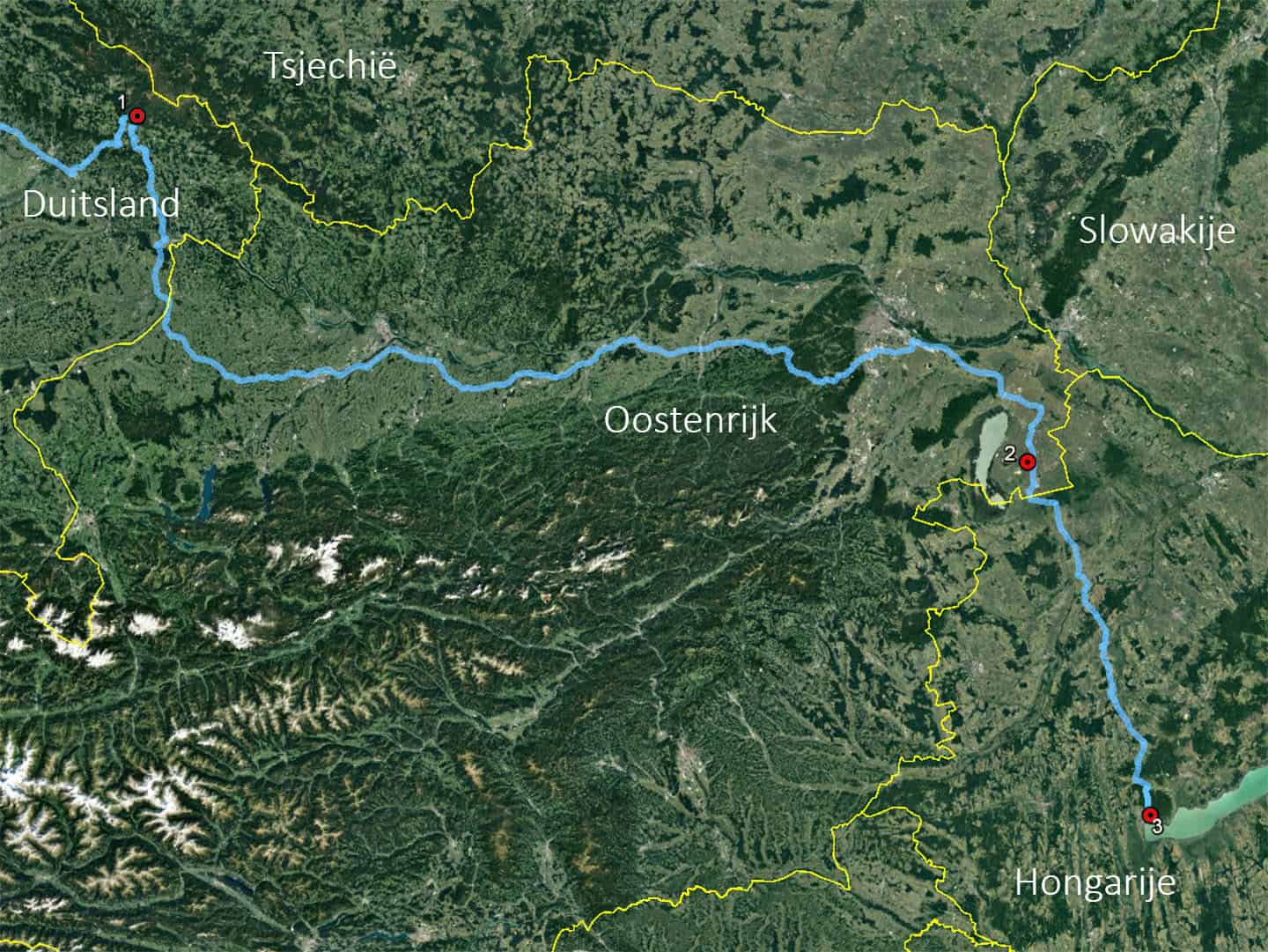 The Bayerischer Wald has been on my holiday destination wish list for a long time. I thought it would be a nice idea to link this trip to a trip to Austria and Hungary, which I made 19 years ago together with Angelique Belfroid and the brothers Elbert-Jan and Chris Achterberg.
The map opposite shows the route from 1 our campsite in the Bayrischer Wald on the Czech border in Germany, to 2 the campsite in St. Andrä am Zicksee in the far east of Austria and 3 the campsite in Keszthely on the northwest side of Lake Balaton in Hungary.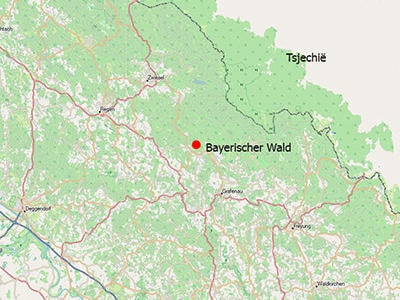 The Bayerischer Wald is a low mountain range in the German state of Bavaria. It runs along the border with the Czech Republic and turns into the Bohemian Forest on the Czech side (Czech: Šumava and Šumava National Park). The Bavarian Forest runs from above Regensburg to Passau.
An area of ​​240 km² was designated in 1970 as Bayerischer Wald National Park. In large parts, nature is allowed to go its own way here. The only "management" is to ensure that visitors are properly guided.
There are also several wildlife parks where European animals originally live in large fenced areas. The environment is completely natural and so large that you do not always see the animals.
Click here for the photo gallery of the Bayerischer Wald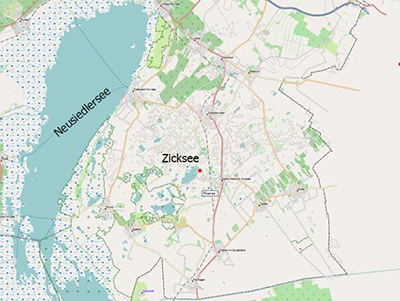 At the campsite nearby, Sankt Adrä am Zicksee in Austria, it is alive with siesels. Siesels are European ground squirrels and their range extends from the east to a piece in Austria. At the campsite they are so tame that they come out to eat by hand. And it turns out they still do this 19 years after I was there the first time.
Just north of the Neusiedlersee we saw a beautiful breeding colony of bee-eaters. This colony is closely guarded against overly pushy photographers. Good thing!
Furthermore, there were a lot of beautiful things to see, the storks in the field did not care about my car, not even with repeated maneuvering and stopping again.
Click here for the photo gallery of Sankt Andrä am Zicksee.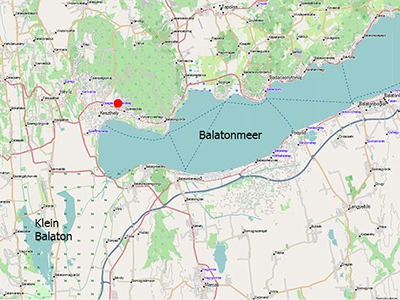 The area southeast of Lake Balaton, called Klein Balaton, is a true bird paradise. In the swamps you can also encounter the European turtle.
Just north of Keszthely we found the large copper butterfly (Lycaena dispar) that Angelique discovered there in 1998. Apparently we were a little early because there were not many flew yet and only males, the females always come a little later.
In Tapolca we made a boat trip, rowing ourselves in a small boat, through the caves in the middle of the city.
Just past Köveskál we visited a famous basalt wall. There were also some European green lizards (Lacerta viridis) there.
Click here for the photo gallery of Lake Balaton